Have you ever been shocked when you discover that some of your favorite actors can also sing? I know I'm always surprised, here are some of my more startling discoveries!
~Hugh Jackman~
Best know to me as Wolverine from the X-Men movies.

Here he is as Curly from Oklahoma!
~Mandy Patinkin~
Best know to me as Inigo Montoya from The Princess bride and Huxley from Elmo in Grouchland.
Mandy singing over the rainbow.
~Anne Hathaway~
Best know to me for her roll in the Princess Diaries.
Fact, did you know that Anne was supposed to play Christine in the most recent Phantom of the Opera remake, but due to scheduling conflicts with the second Princess Dairy movie had to back out?
~Antonio Banderas~
Best known to me for his rolls as Zorro and Puss in Boots.
Fact, do you know he was promised the role of the Phantom on the most recent remake of Phantom of the Opera? The director pulled his contract when it was decided he wanted to go for a younger cast.
Last one, I promise! Hmm, it seems I'm mostly surprised when actors can sing, maybe it's because of the roles I've seen them play?
~Gerard Butler~
Best know to me for his rolls in dear Frankie and Tomb Raider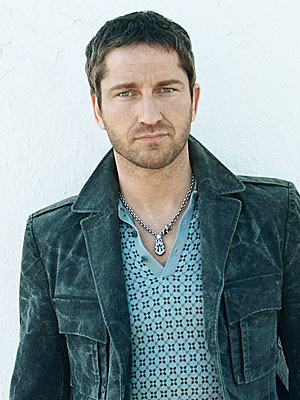 Meet Eric, the Phantom of the Opera!