Like many other bloggers before me, I'm going to include only things, so the obvious like God, air, family, friends etc. etc. etc. will be absent from the list! It's not necessarily in order either, just a random list of five things I couldn't imagine living without!
~Books~
If I was being forced to choose between only having one or the other, books or screens, for the rest of my life, books would win hands down!!
~Computers~
Considering my last statement this might seem an odd choice, I didn't say I didn't love computers, just that I loved books more. Thanks goodness no one is making me choose!
~Music~
Even though I can't make it, I couldn't imagine life without it!
~Dessert~
What else is there to say, yumm!!!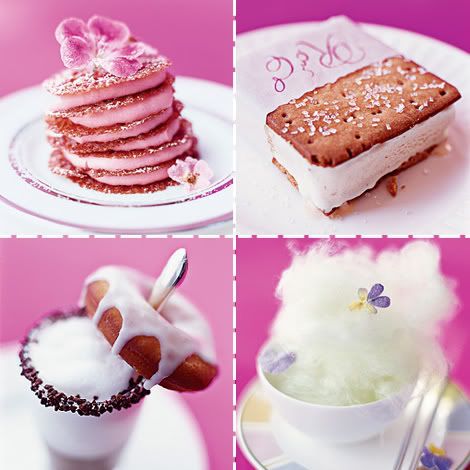 ~My sewing machine~
I don't know how I would dress if I didn't have my sewing machine, how I dress is such a part of who I am. Gee whiz, that sounds awfully shallow, doesn't it?=)